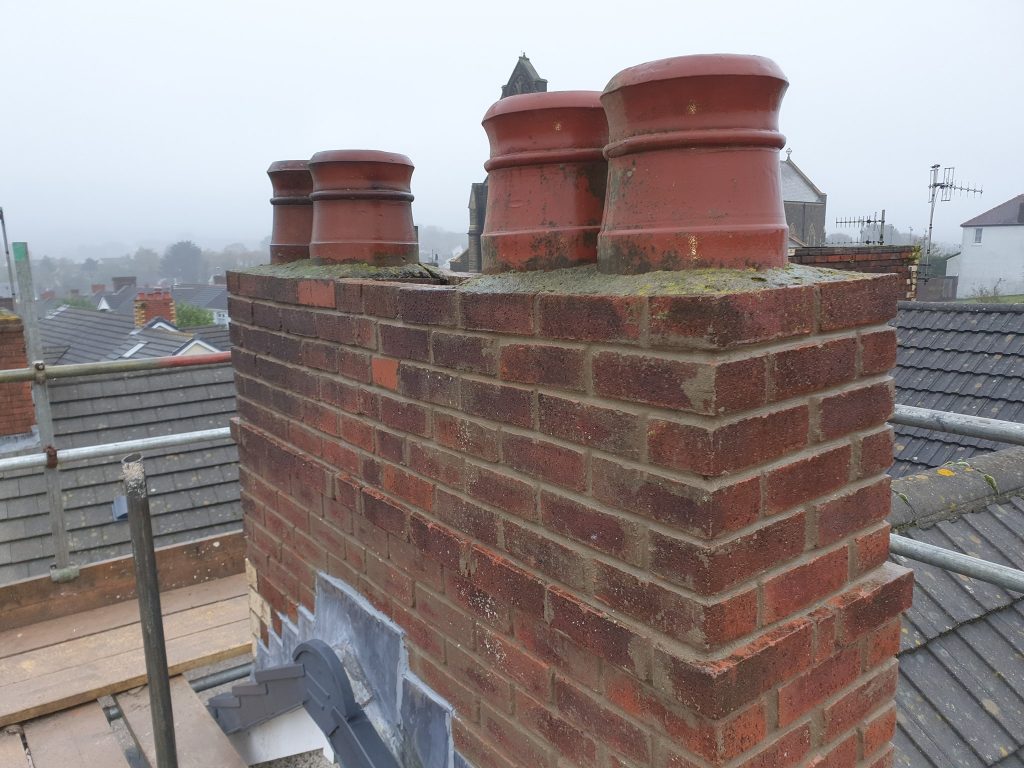 It Might be time to repoint your chimney!
We don't just do internal plastering and rendering but we can also repoint your chimney too as per this recent job:
If you have noticed gaps in the mortar of your chimney's brickwork or stonework, then you might want to consider getting it repointed.  At Paul's Plastering we can come out and fill in and repair the joints so that your chimney can continue to be attractive, secure, safe and working properly.  This will ensure that it will last as long as possible.
Make your chimney last longer
Mortar crumbles with time, over the average 25 years between chimney repointing your chimney has to put up with the elements, from very cold to very hot weather that can see bricks and morter dry out and crumble.  Properly maintained house bricks can easily last for more than 100 years, Which will save you money in the long run.
Before and After Comparison pictures.
This really is the same chimney!
Have a look at these before and after pictures of the same chimney, you can very clearly see the outstanding quality of our work, and the end result, a very fine looking chimney, an asset to the house it is situated on.
Chimney Repointing - Work Gallery.
We can also remove chimneys!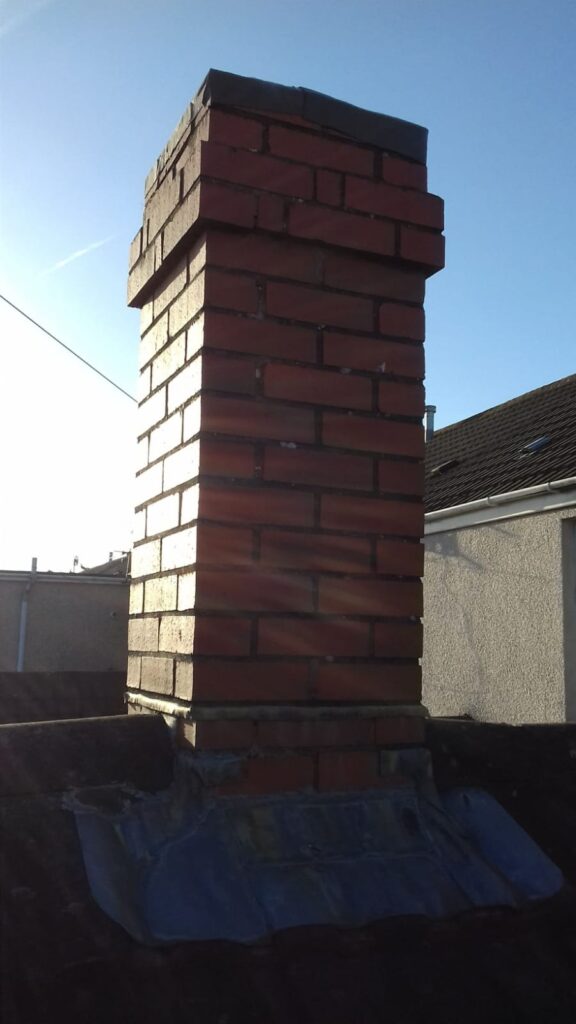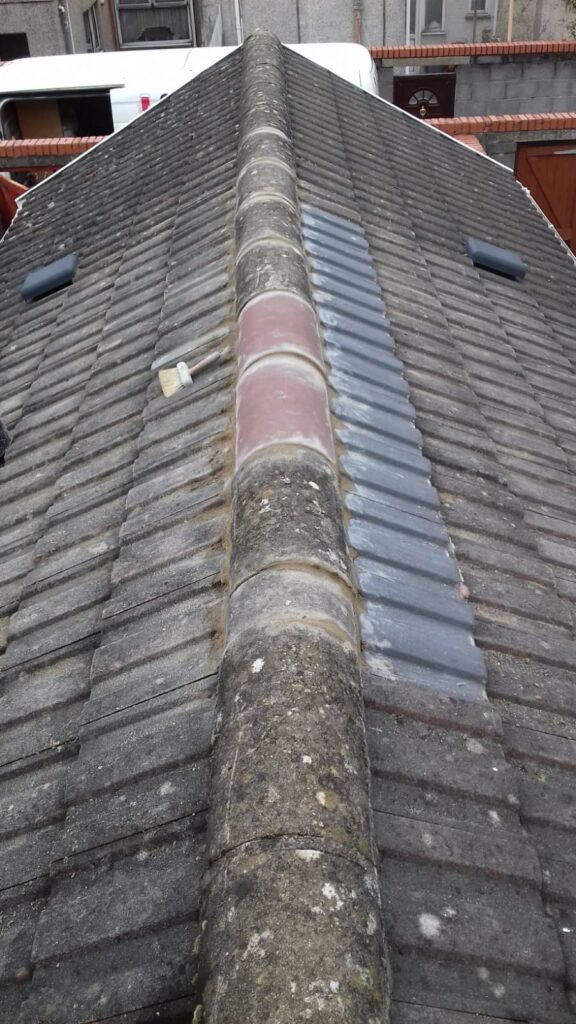 Many homes no longer need chimneys, thanks to the advent of modern heating systems, so removing a chimney can be a good idea, it will help with your homes insulation and prevent water getting into your home when your chimney starts to weather.