Llanelli Plastering Services
Welome to Paul's Plastering, Llanelli's leading independent plastering company. Our team specialise in renovating peoples properties. Paul's Plastering are able to plaster commercial properties as well as domestic houses. We cover a large area of Carmarthenshire and Swansea and strive to maintain a high level of customer service. All of our team are polite, punctual and ensure that the job is left completed on time and to specification.
Types Of Plastering
At Paul's Plastering we are able to plaster internal and external walls. We can hack off old plaster which is crumbling or damaged. Some jobs involve hacking off old plaster while other walls can be easily skimmed over with new fresh plaster. Llanelli Plasterer Paul's Plastering – we pride our team on professionalism, attention to detail and craftsmanship for all size of projects. We can do new plaster work, skimming rooms, kitchens, bathrooms, garages etc… We can completely renovate your property and can repair any small minor plastering work.
Renovation Work
During the renovation process,  we can remove any stud walls, insulate the walls, re-board using new plasterboard, skim to finish and install new wall vents to help improve the air flow in the room. Having good air flow in the house will remove mould, black spots, fungus and condensation issues.
Dry Lining & Ceiling Services
Paul's Plastering Llanelli's local plasterer can complete any dry lining work you may require. We can remove any old boards which are on the wall and replace them with new boards using a 'dot and dab' technique.
To give your home a refreshed look, we can plaster over artex ceilings and tired walls to give you a new look feel in your property.
Wall Tie Replacement
Paul's Plastering Llanelli Plasterer can replace old wall ties which have corroded due to their age. If you have horizontal cracks in your walls, it might be a sign that your wall ties have corroded. Walls can cave in if the ties are not replaced. We us the latest inspection cameras which can show us if corroded wall ties need replacing. We then replace the wall ties with new anti-rusting ties.
Get A Free Quote
If you would like advice on any rendering, plastering or damp proofing service, please feel free to contact Paul's Plastering on 07915 057 457 or email admin@paulsplastering.co.uk We will be happy to answer any questions or queries you may have. 
With over 20 years experience, there's not much we haven't seen or done in the plastering and damp proofing world. We are renowned in the area for offering excellent service at affordable prices.
Paul's Plastering – Stitching Services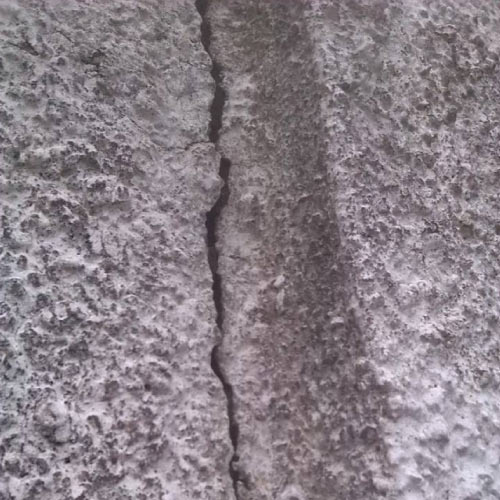 Large vertical crack in wall – this is an indication that there is severe damage behind the rendering.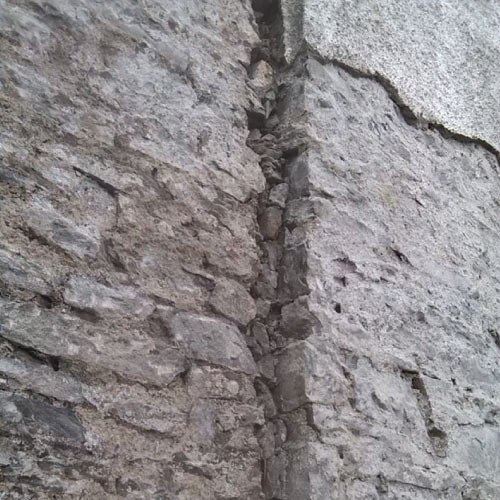 Rendering was removed and the full crack has been exposed. This could potentially cause the wall to collapse.
Steel rods are used to stitch the split wall which has come apart. The split is backfilled using stainless steel heck bars and resin to fix. This knits and binds the wall back together making it safe and secure for years to come.
Paul's Plastering – Rendering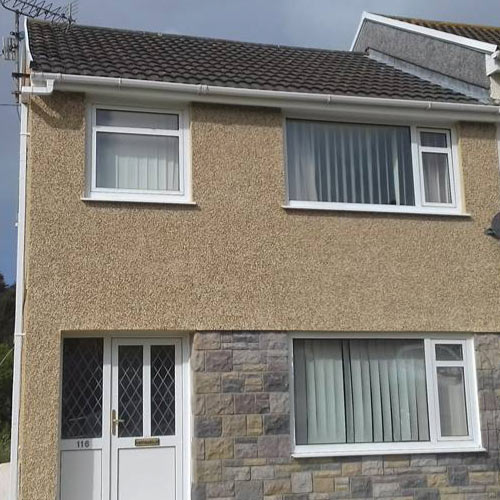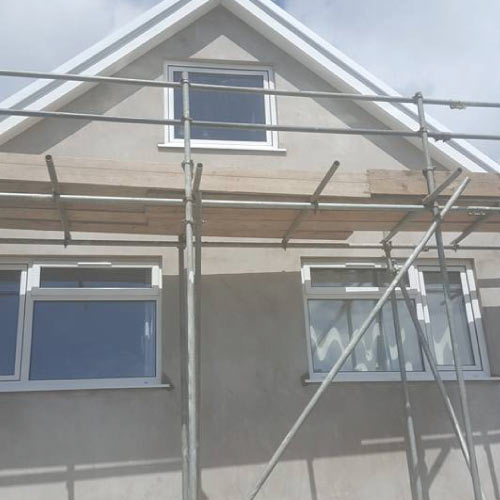 Smooth Coat (Stocco Finish)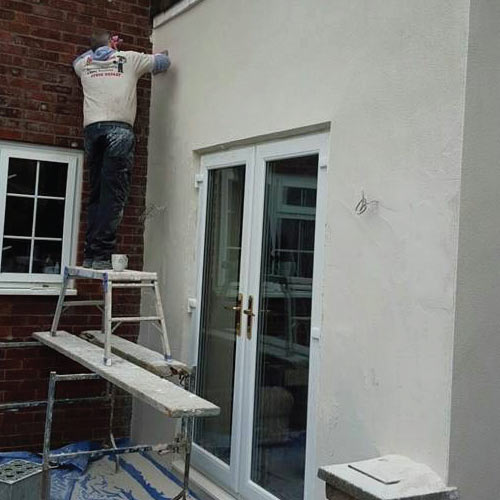 Alpine Finish – Textured Horizontal Lines
Paul's Plastering – Coin Work
Decorative Coin Work – Start Of Project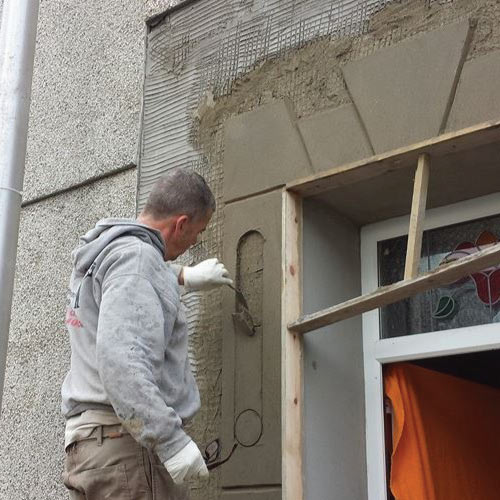 Decorative Coin Work – Sculpturing the render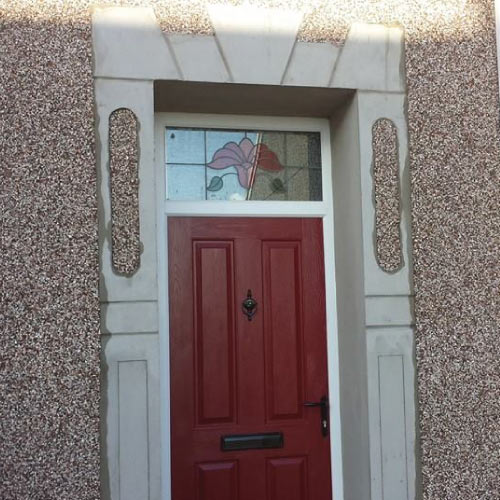 Decorative Coin Work – Finished Result
Paul's Plastering – Crack Stitching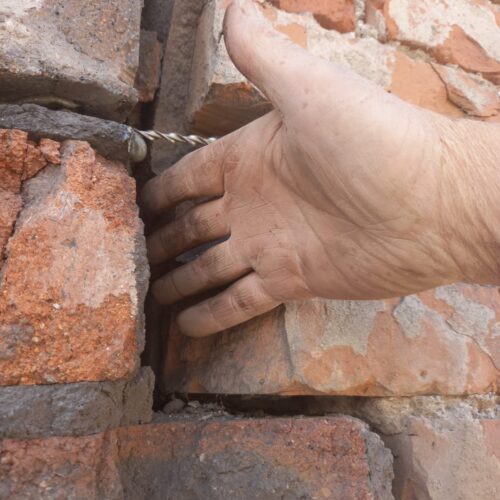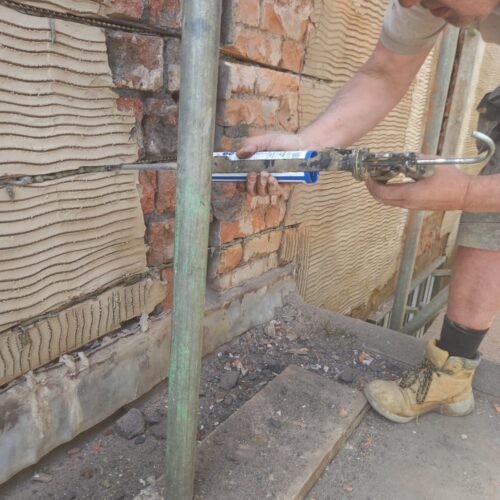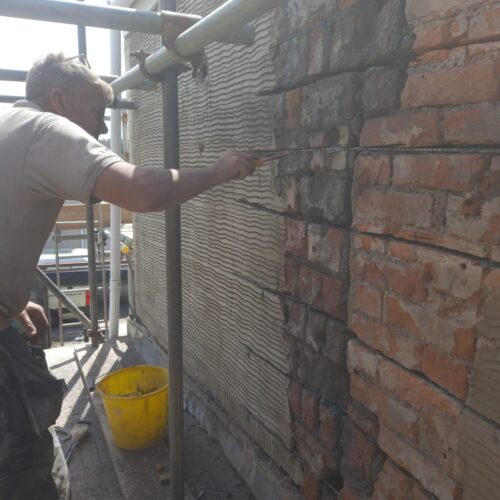 What is Crack Stitching?
There are a number of structural repairs required on older masonry building structures with cracks in walls being a common defect.  Crack stitching is the masonry repair method that we use to repairing cracked walls in order to reinforce them with high tensile steel crack stitching bars which are grouted across cracks in walls in order to reconnect them and provide stability to the masonry.
How does crack stitching work?
Stainless steel crack stitching bars are inserted into slots that are cut into the wall, usually in the bed joints.  Grout is used to interlock with the bars and chemically bond them into the wall, stitching across the crack to reconnect masonry either side of it thus strengthening the wall and ensuring that more drastic action is not needed.