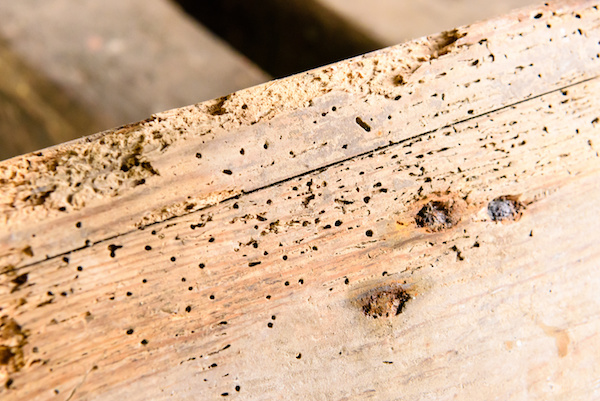 Woodworm Treatment
For houses with woodworm, we are able to treat the wood with special treatment which is anti-fungal spray. Woodworm are wood boaring insects which can eat through wood and eventually destroy the wood by creating more and more holes in the wood. One way to check if you have woodworm is seeing if there are small holes in the wood. Paul's Plastering can spray wood throughout the house including floorboards and joists. If the wood is badly damaged by woodworm, we can replace the wood for you.
If you would like advice and a quote to treat woodworm in your home, please contact Paul's Plastering on 07915 057 457 or email admin@paulsplastering.co.uk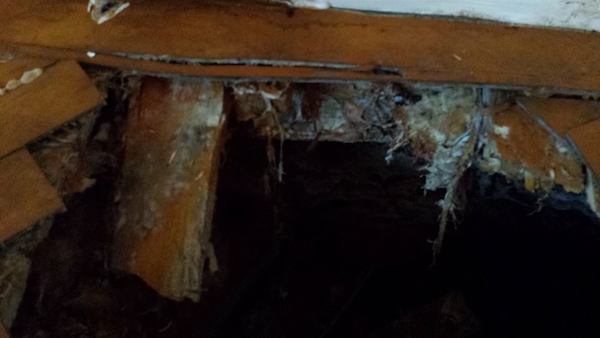 Dry Rot Treatment
Dry rot is a fungus that infects through all wood products, the fungus infects parts of the wood that gives it strength and stiffness, this results in the wood becoming weak. If you have weak wood it can be very dangerous in a home. Dry rot can infect floorboards, joists and any other wood product in your home. Dry rot can also travel through plasterboard, it can also destroy render. Dry rot is invisible to see, it forms strands behind the render which can then destroy the render.
Paul's Plastering has years of experience in treating dry rot, we treat the wood with anti-fungal spray 3 times every 24 hours. If you would like advice and a quote to treat dry rot in your home, please contact Paul's Plastering on 07915 057 457 or email admin@paulsplastering.co.uk